February 20‒March 17, 2017
Thank you to the Vanderbilt young alumni who made a gift in support of the G.O.L.D. Challenge! You're directly impacting current and future Commodores.
Didn't have a chance to make a gift during the challenge? It's not too late! Make a gift today online or by phone at 1-866-882-3863 to make a difference at Vanderbilt.
The young alumni below generously offered area-specific challenge gifts for this year's G.O.L.D. Challenge. We thank them for their support!
College of Arts and Sciences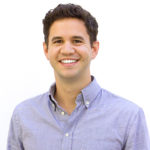 Matthew Hines, BA'08
"Education has the ability to transform lives and I'm excited to support the school that transformed mine. I'm happy to help enable the success of future Vanderbilt students. Vanderbilt has always been a leader in higher education and I can't wait to see how the school evolves in the future." ‒ Matthew Hines, BA'08
School of Engineering
Martin Garcia, BE'07
"Giving to Vanderbilt is my way of expressing gratitude to the community that has given so much to me. When I think back on my years at Vanderbilt I am so thankful for the life lessons, academic lessons, friendships and memories. I hope that in giving, I help to enable future generations to experience all that Vanderbilt has to offer." ‒ Martin Garcia, BE'07
Blair School of Music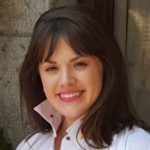 Laura Michelson, BMus'11
"The four years I spent at Blair were some of the happiest, most inspiring years of my life. I am so proud to be a Vanderbilt graduate and am honored to give back to a community that gave me so many gifts, including a wonderful and fulfilling education, a great sense of self, my dearest friends, and a lifelong love and appreciation for music.  I hope that by supporting Blair, I can help encourage my peers to also give back to this amazing institution." ‒ Laura Michelson, BMus'11
Peabody College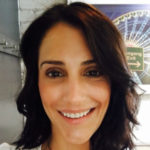 Allison Poarch, BS'07
"Alumni giving plays a key role in Vanderbilt's ability to continue offering the same high-quality education for which it is known.  I hope that my gift will inspire other alumni to do the same by taking part in the G.O.L.D. Challenge." ‒ Allison Poarch, BS'07
National Commodore Club Challenge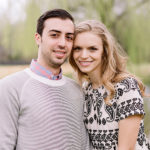 Hayley and Anthony Landsberg, BA'10

"The Vanderbilt experience lasts a lifetime. As a student, I learned inside and outside the classroom, developed lifelong friendships, and made unforgettable memories. Now as an alum and Vanderbilt season ticket holder, I stay connected with my friends and the university through Vanderbilt Athletics by cheering on our Commodores. Seeing our student-athletes excel in the classroom and on the field makes me extremely proud of our great university. Anchor Down!" Anthony Landsberg, BA'10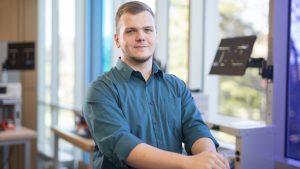 You can impact Opportunity Vanderbilt students like Chandler Barnes
Chandler Barnes, class of 2018, always thought attending Vanderbilt was out of reach financially. Because of his Opportunity Vanderbilt scholarship, Chandler is now a junior studying computer engineering. He credits his scholarship for all of the resources available to him. During his time as a Commodore, he has discovered his passion for entrepreneurship, collaborated with engineering classmates and professors, and plans to study abroad in Ireland next semester.
Click here to learn about other Opportunity Vanderbilt students.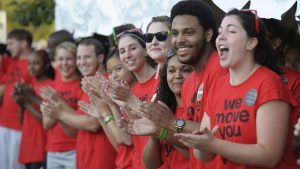 Gifts of $100 or less make a big impact
Last year, gifts to Vanderbilt of $100 or less added up to $2.3 million, which is enough to provide four years of tuition to 13 students. Through the G.O.L.D. Challenge, gifts of all sizes will add up to make a big difference on campus.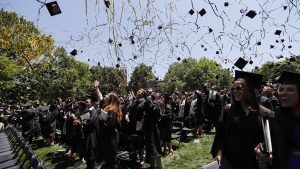 No. 15 National Universities U.S. News & World Report ranking
Giving to Vanderbilt helps us attract and retain the best students and faculty, ensuring that our university remains a world-class institution. Your gift to Vanderbilt serves as a vote of confidence in your alma mater and the education you received. By giving back, you help us continue to provide exceptional experiences for our students.
For more information about the G.O.L.D. Challenge, your impact or giving to Vanderbilt, contact the Office of Annual Giving at annualgiving@vanderbilt.edu or (866) 882-3863.